Retail Solutions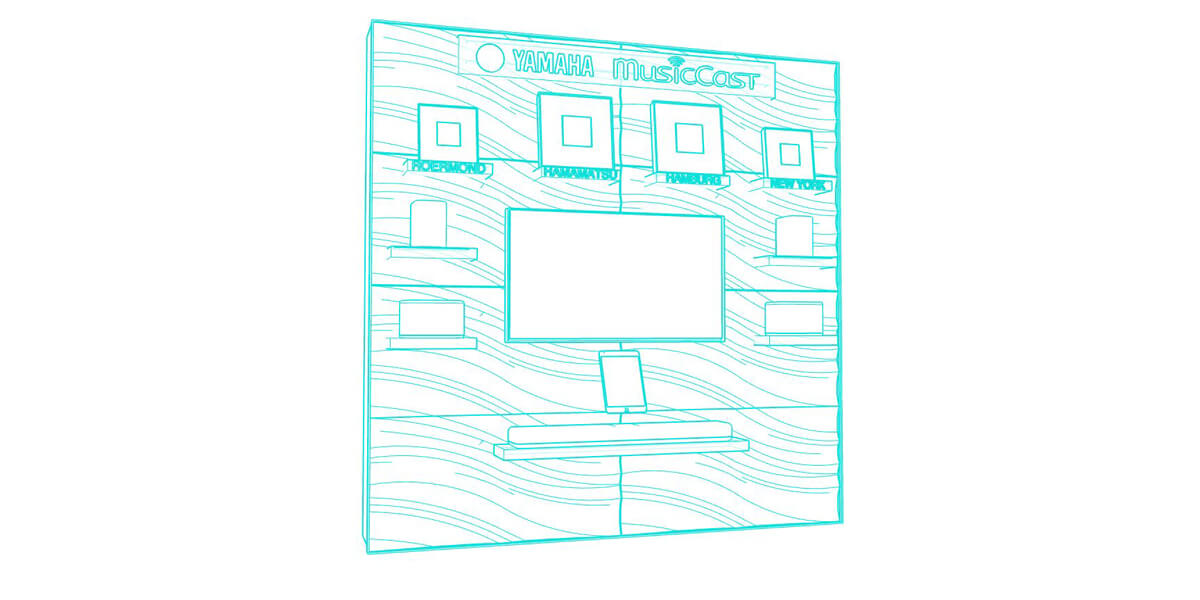 The Challenge
Yamaha Music's MusicCast range is fighting for presence and awareness in a market dominated by one brand. The Yamaha brand is also generally associated with premium quality musical instruments and high-performance motorcycles.
The Brief
Raise the MusicCast brand presence and increase customer awareness of the range in premium audiovisual retailers to drive distribution and product sales.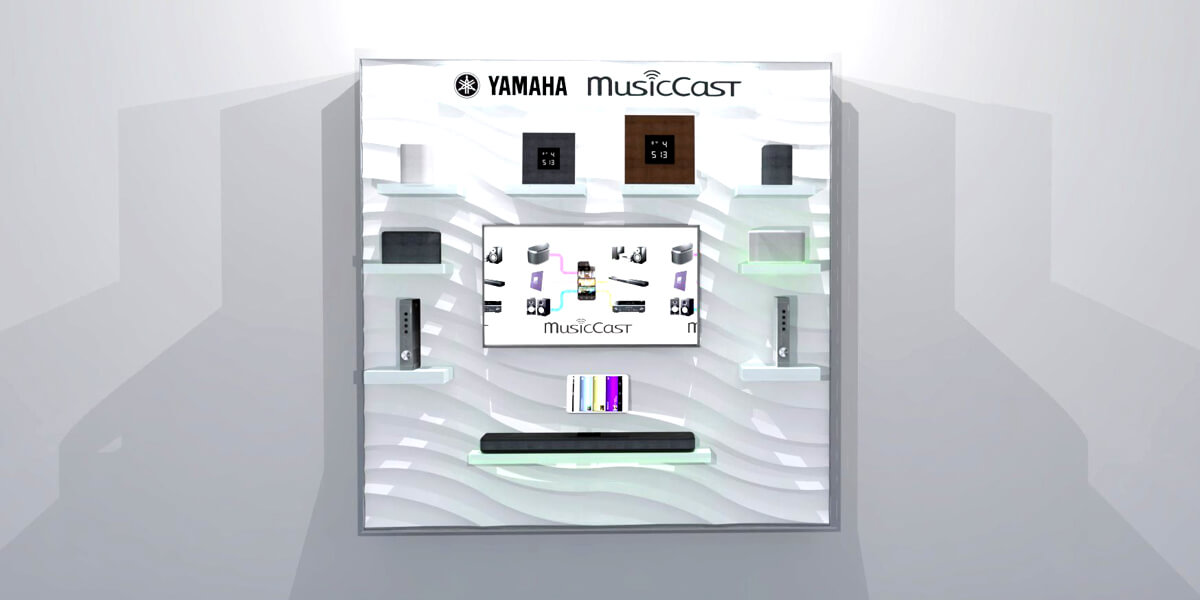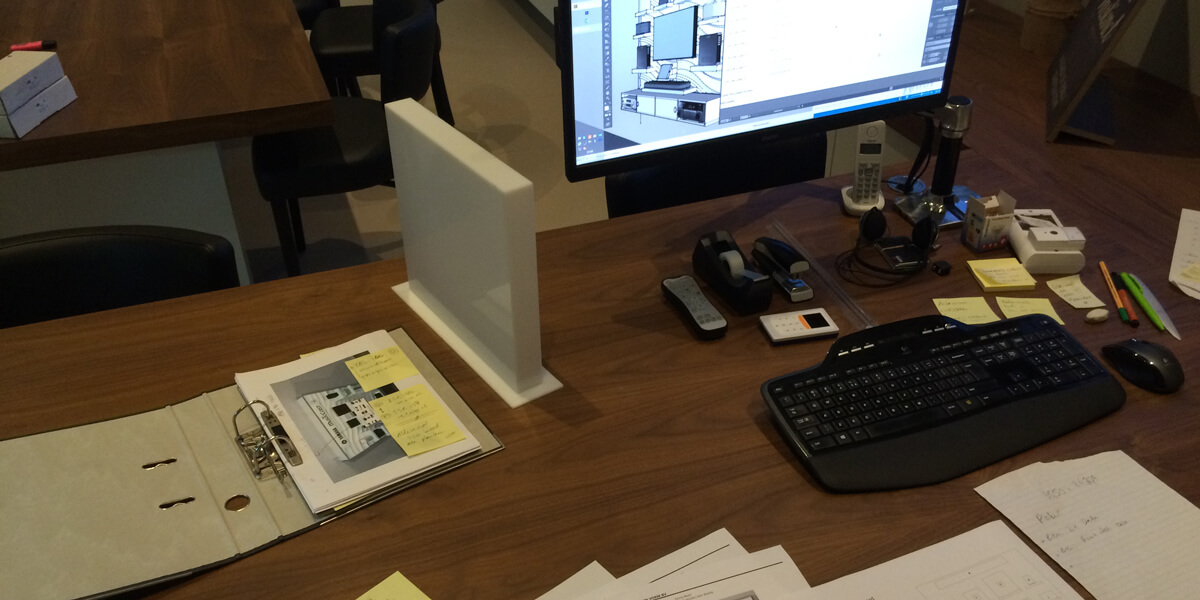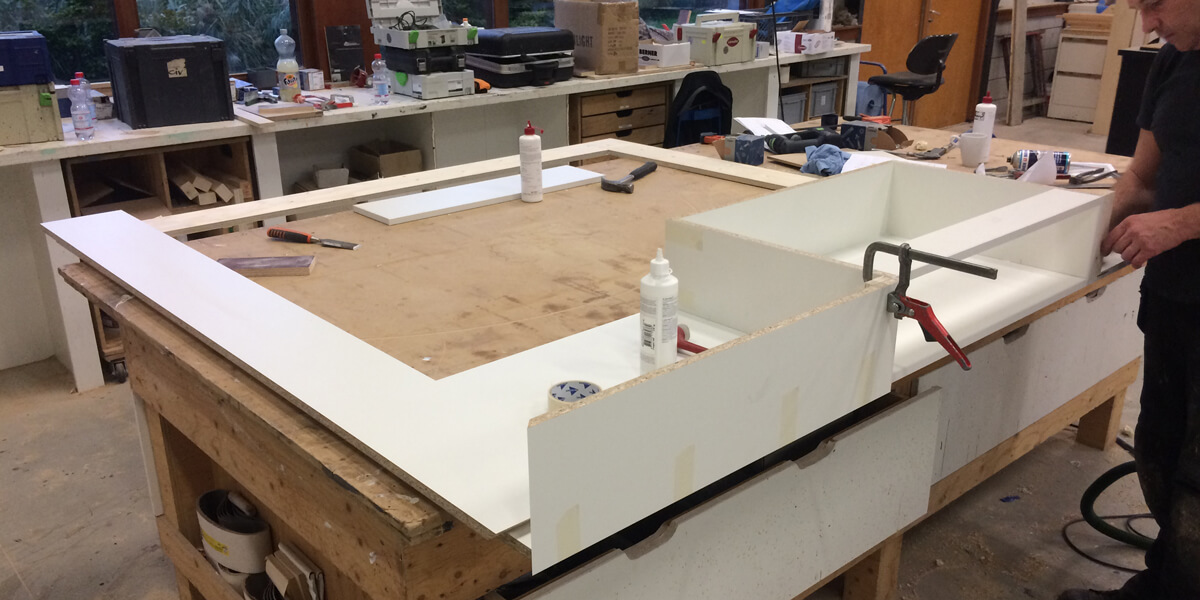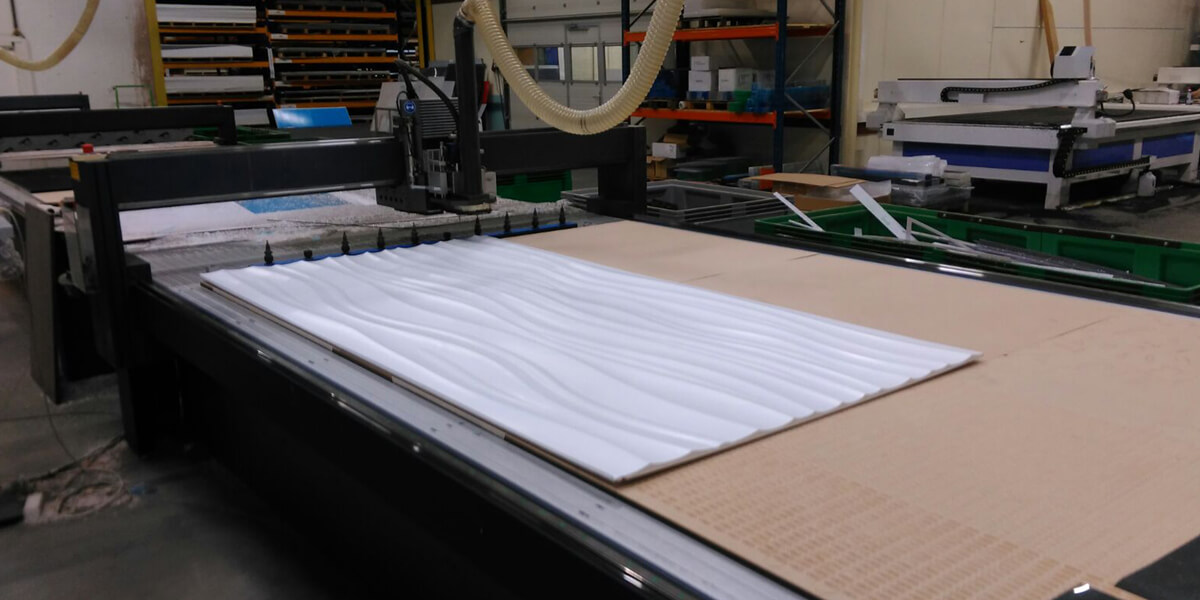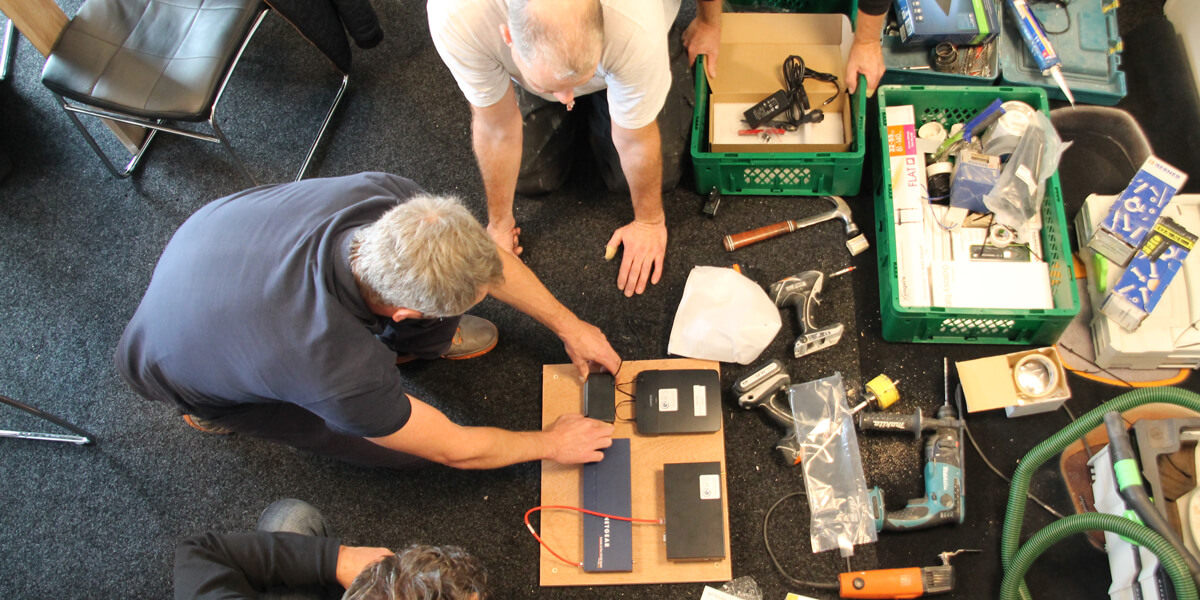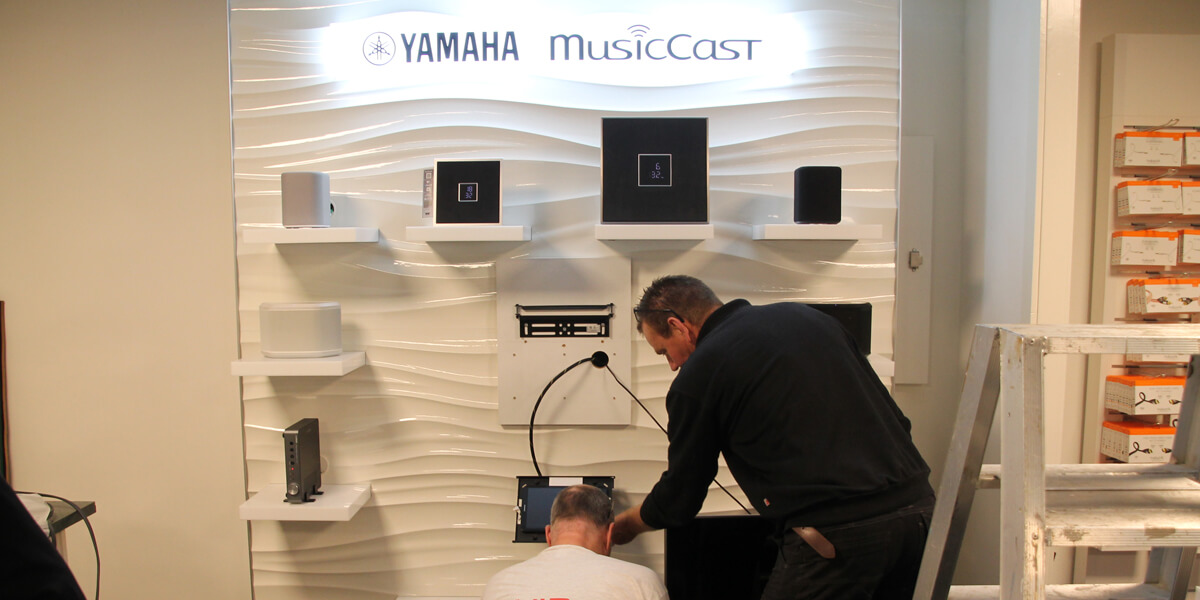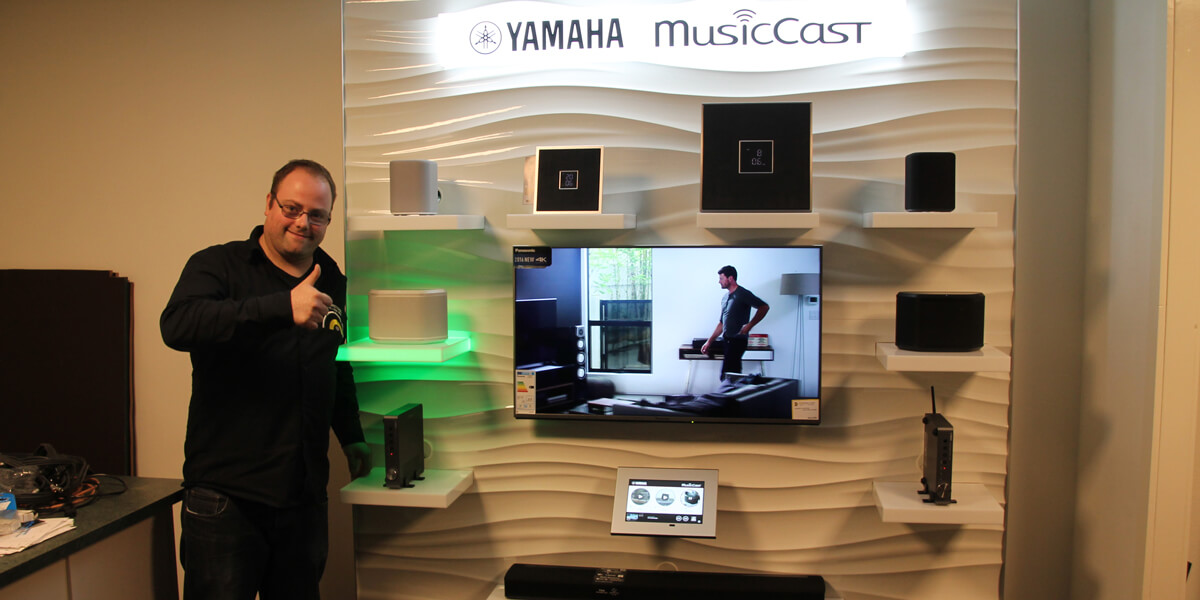 The Solution
SMC designed and created high-end, interactive wall displays to showcase Yamaha MusicCast products in-store. The displays are fully 'connected', with shelves that light up when a Yamaha Music product is used and equipped with a CMS system allowing Yamaha Music to manage content and monitor usage.
The Outcome
We delivered the full project, from concept to design and from development to installation in the shops. The displays were beautifully crafted and stood out in consumer electronic retail environments, showcasing the innovative MusicCast system and the premium engineering beauty of the Yamaha Music products. Most importantly, customers were able to experience first hand how easy and user-friendly the MusicCast systems are.
Inspired? Come and see us