#whateverhappens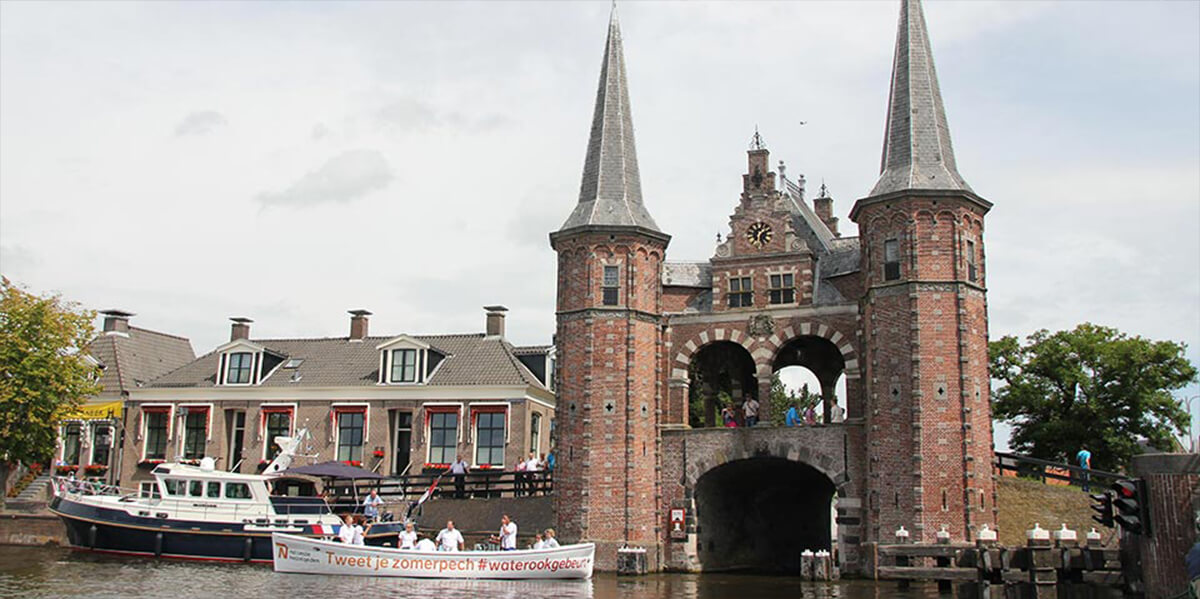 The Challenge
Boat flooded? Battery dead? Need a tow? #whateverhappens (#waterookgebeurt) Holland's largest insurance company Nationale Nederlanden will help anybody facing issues on the Dutch waterways. The Netherlands are known for the number of boats floating on the canals, but surprisingly the Dutch can also be guilty of skipping the all-important boat service day.
NN wanted to communicate their #whateverhappens hashtag, letting boat owners in trouble know that NN can make it plain sailing and make sure you can hit the open waters with a lifeline on call.
The Brief
Create a nautical support crew able to help captains with any boat-related issues they face. Facilitate a full floating office with an online support team onboard to provide technical support in cities in the Netherlands rich in nautical waterways. Support the online Twitter campaign generated by Red Urban. Tweet your issues and NN will support you on-site.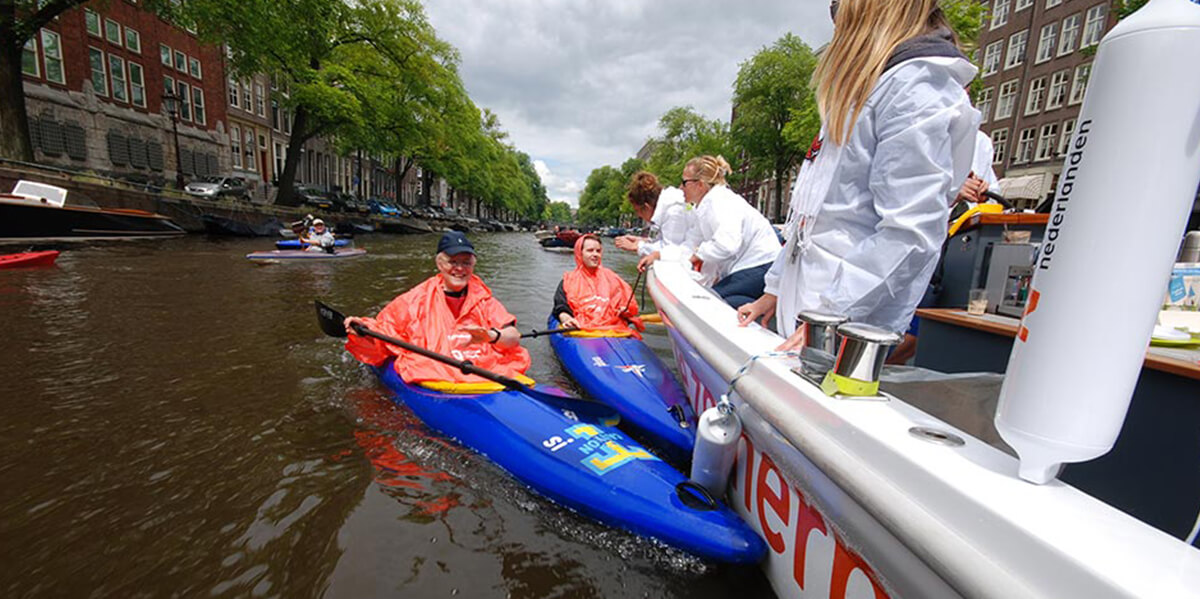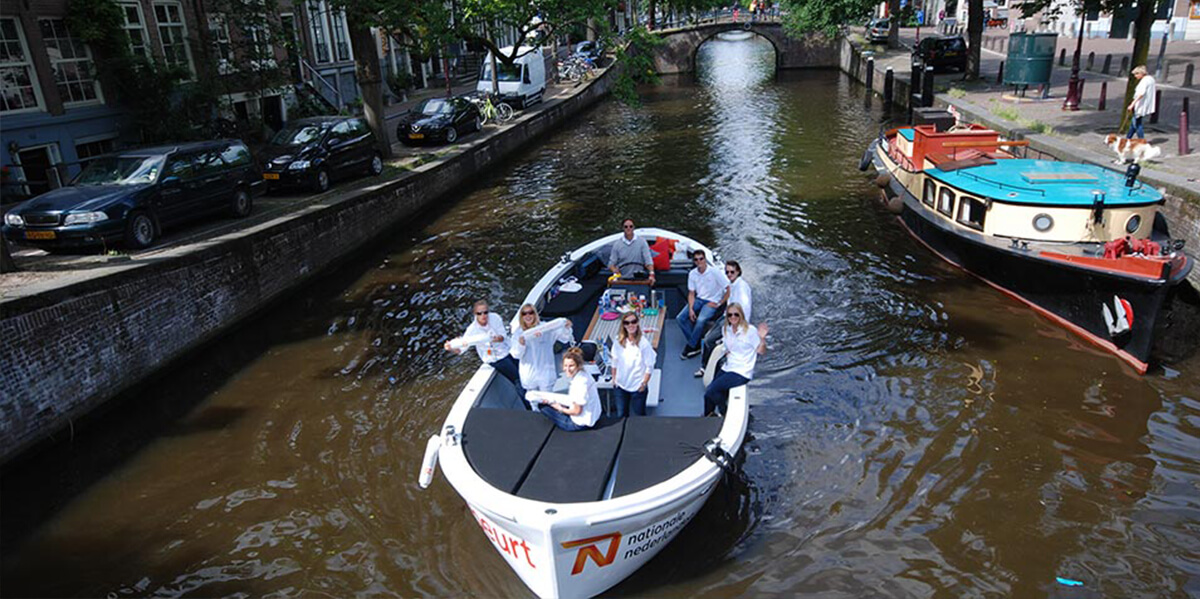 The Solution
Through use of online banners and location based promotions, people where invited to share their bad luck with Nationale Nederlanden. Participants that tweeted their bad luck with #waterookgebeurt were located on the waterways and rescued by the Nationale Nederlanden service team.
SMC produced events in Amsterdam, Leiden and Sneek, facilitating a fully floating, NN branded mobile office and delivering a technical support unit on the Dutch waterways.
The Outcome
The #waterookgebeurt Nationale Nederlanden Team and support troops took to the canals of Amsterdam and Leiden as well as Friesland during the infamous 'Sneek-week' sailing week. Rain poncho's were distributed, boats were made water free, batteries charged and stranded boats towed to shore.
Nationale Nederlanden's claim to support their clients on the water was visibly proven with an added feel-good vibe on the Dutch waterways and many smiling, grateful faces were generated.
Inspired? Reconsider your options