Heritage Journal – Record the history of the PME Legend brand
The Challenge
How do you capture the feeling of ultimate freedom that is reflected in a brand to a journal? That was the challenge for Sol & Matheson when we got asked by Just Brands to draw up the iconic history of PME Legend.
The Brief
When Just Brands wanted to create a Heritage Journal to record the history of the PME Legend brand they briefed SMC to provide the words.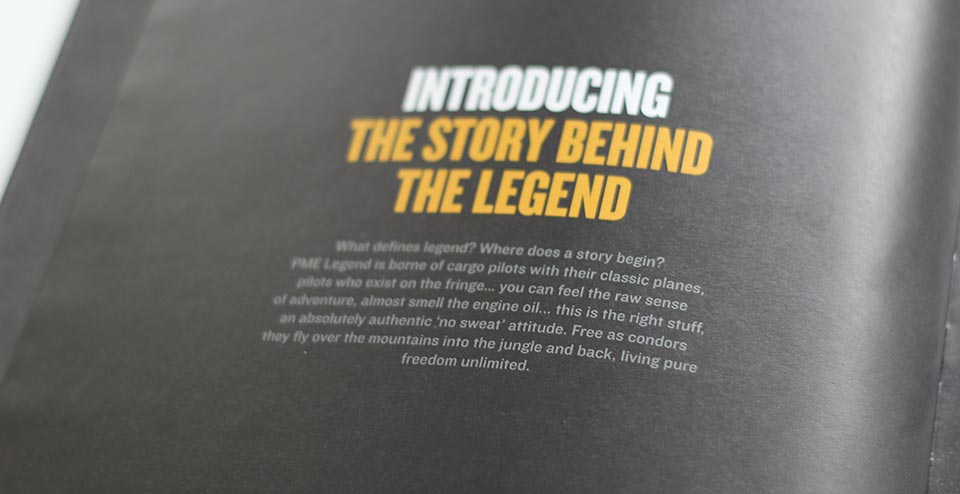 The Solution
We worked closely with their designer, complementing the iconic imagery of classic American aviators in legendary DC-3 planes with just the right amount of words to tell the story.
The Outcome
The beautiful hard-back Heritage Journal made an inspiring addition to any coffee table, capturing a real sense of 'freedom unlimited' in true PME Legend style.